Adult Learning
English as a Second Language Class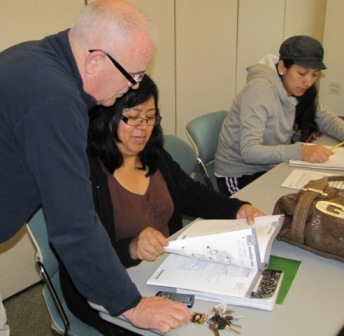 Concordia Place, in partnership with Truman College, offers free English as a Second Language (ESL) classes for non-native English speakers. ESL courses range from basic language and life skills for beginners to those for advanced students refining their English in preparation for higher education, vocational training, or a career. Reading, writing, listening, speaking, and grammar are in all levels of instruction.
If you live in Chicago, you are eligible to take these courses. No social security number is required.
Tuesdays & Thursdays from 10 a.m. - 2 p.m. August 25 - October 15, 2015 8-week session
Registration and Classes are held at Concordia Place 3300 N. Whipple location.
For more information call 773.463.1600