Adult Learning
English as a Second Language & Citizenship Classes
Registration August 18, 19 & 20 at 10:00am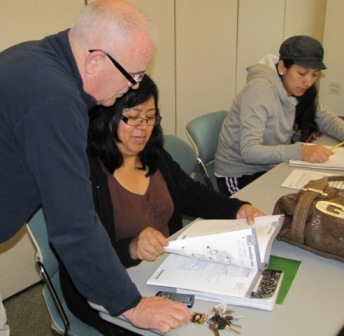 Concordia Place, in partnership with Truman College, offers free English as a Second Language (ESL) classes for non-native English speakers. ESL courses range from basic language and life skills for beginners to those for advanced students refining their English in preparation for higher education, vocational training, or a career. Reading, writing, listening, speaking, and grammar are in all levels of instruction.
New this session, we are offering free preparation for Citizenship classes.
If you live in Chicago, you are eligible to take these courses. No social security number is required.
ESL Classes are on Tuesdays & Thursdays from 10 a.m. - 2 p.m. August 25 - October 15, 2015 8-week session
Citizenship Classes are on Mondays & Wednesday 10 a.m. - 2 p.m. August 24 - October 14, 2015 8-week session
Registration and Classes are held at Concordia Place 3300 N. Whipple location.
For more information call 773.463.1600