Adult Learning
Citizenship Classes
Concordia Place will be offering citizenship classes through Truman College. First classes begin on September 24. Make sure to register today!
Class Information
Wednesdays 10 a.m.- 2 p.m.
Orientation Information
Wednesday, September 17 - 10 a.m. 
Day of Orientation
Arrive at 10 a.m.
Plan to stay until 12:30 p.m.
No children, please
Bring proof of current address
Location
Concordia Place - Whipple 3300 N. Whipple, Chicago
Prospective students between 16-17 years of age must provide a high school release form from their local high school. Please RSVP prior to registration by calling Flora Calabrese at 773-463-1600 ext. 312. However, walk-ins are welcome.
---
English as a Second Language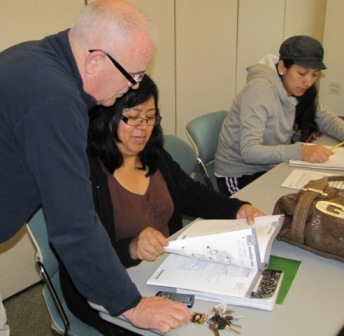 Concordia Place in partnership with Truman College offers free English as a Second Language (ESL) classes for non-native English speakers. ESL courses range from basic language and life skills for beginners to those for advanced students refining their English in preparation for higher education, vocational training, or a career. Reading, writing, listening, speaking, and grammar are in all levels of instruction. If you live in Chicago, you are eligible to take this course. No social security number is required.
Classes are on Tuesdays & Thursdays from 10:00am till 2:00pm
Next session begins on August 26th and runs through October 16th, 2014
In-person registration is on July 15th and July 17th from 10:00am till Noon.
Registration and Classes are held at Concordia Place 3300 N. Whipple location
For more information call 773.463.1600
---